As more organizations try to simplify their recordkeeping, QuickBooks accounting software provides a solution for managing the finances more efficiently. We have been certified as a QuickBooks ProAdvisor since 2003 and provide accounting software training and consulting services.
You may need the services of a Certified QuickBooks ProAdvisor if: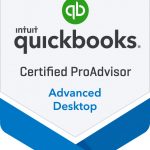 You are new to QuickBooks accounting software.
You want to learn more of the features of QuickBooks software.
You need specific reports for income or expenses.
You know the numbers on your financial statements aren't accurate.
You need current financial statements for your organization.
Our accounting software consulting services for QuickBooks include setup, training, troubleshooting, and ongoing support.
To learn how QuickBooks can be used to manage your business, call our office today at (727) 391-7373.