We provide year-round services for small businesses and not just at tax season. Because our goal is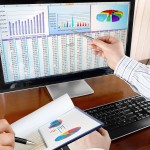 to be a trusted CPA small business partner, we offer the choice of three pricing plans for small businesses. This will provide complete access to our tax, accounting, and advisory services for twelve months during the year so that we can keep a small business compliant, help to maximize operational performance and profit, and provide realistic business solutions. When a pricing plan is chosen, the same flat monthly fee will be paid each month during the year so that there aren't any billing surprises later on.  Each pricing plan can be customized to meet the specific needs of a small business.
We can custom design an annual service plan to meet the needs of your business.  For more information about our pricing plans, call our office today at (727) 391-7373.