There are times when your small business needs more accounting and financial advice than you can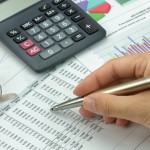 get from a bookkeeper or a tax preparer. That's when controller-level services can be your solution.
Your business may not be able to afford a full-time controller, but you can still get the high-quality accounting services that you need to help your company grow with an outsourced controller solution.
We help small businesses with:
Cash flow analysis, such as budgeting and forecasting.
Accounting systems assessment and workflow improvement.
Business planning.
Internal control evaluation to reduce the risk of fraud and theft.
Advisory services, such as profit margin and revenue analysis.
Being a sounding board for business ideas.
Selecting, training, and supervising the office bookkeeper.
Has your business outgrown its need for a bookkeeeper? If so, call our office at (727) 391-7373 for more information about our controller-level services.