Hiring an experienced tax professional to prepare the tax return for your business or organization is a wise decision. A tax professional can keep you in compliance and also keeps current with the tax law to make sure that you get to claim ordinary and necessary deductions and credits. Our 25+ years of experience includes the preparation of current, delinquent, and amended tax returns, including: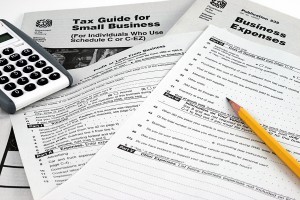 Partnership tax returns (Form 1065)
C Corporation tax returns (Form 1120)
S Corporation tax returns (Form 1120S)
Self-employed tax forms (Schedule C)
Not-for-profit tax returns (Form 990-EZ and Form 990)
State sales tax returns
Subcontractor forms (Form 1099-MISC)
Payroll and unemployment tax returns (Form 941, Form 940, W-2/W-3)
Individual income tax returns for business owners (Form 1040)
By making tax planning part of your overall tax strategy, we can help you to customize the best possible plan for you to minimize your taxes — not just at the end of the year, but throughout the year. We will show you potential deductions to limit your tax liability legally and discuss any possible overlooked deductions that can be taken to reduce next year's tax liability.
We advise and recommend Tax Saving Strategies to reduce your taxes such as:
deferring income to the next tax year.
accelerating expenses in the current year.
choosing the right type of business organization for your business.
offering and contributing to a company retirement plan before the end of the year.
taking advantage of various deductions and business tax credits.
We make it a priority to enhance our application of the current tax law, complex tax code, and new tax regulations by attending frequent tax planning seminars.
Call our office today at (727) 391-7373 for an initial, no-obligation consultation to review your tax needs and to learn more about our comprehensive tax services.