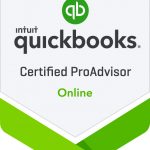 As more small business owners try to simplify their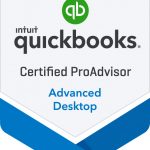 accounting, QuickBooks Online software provides a cloud-based accounting solution. That's why are over 1.4 million business owners around the world using QuickBooks Online.
We are a QuickBooks-centered accounting firm and provide QuickBooks consulting services for both QuickBooks Online and Desktop versions. We've helped hundreds of small business owners to save time and money by using QuickBooks to manage their business more efficiently.
Our QuickBooks certifications include: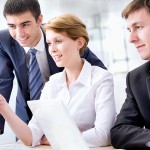 Certified QuickBooks ProAdvisor (since 2003)
Advanced Certified QuickBooks ProAdvisor (since 2007)
Certified QuickBooks Enterprise ProAdvisor (since 2007)
Certified QuickBooks Online ProAdvisor (since 2010)
You may need the services of a Certified QuickBooks ProAdvisor if:
You are new to QuickBooks and need help with setting up the software for your business needs.
You want to learn more of the features of QuickBooks software.
You need job costing reports to analyze job profitability.
You know the numbers on your financial statements aren't accurate.
You need current financial statements.
You need to get more profit out of your business.
Our QuickBooks accounting software consulting services include:
QuickBooks Setup
Although QuickBooks may seem easy to use and understand, the initial setup and installation can be tricky. If not set up correctly, it will cause hours of frustration and incorrect financial statements later. You can save time and stress by allowing us to set up QuickBooks Online or QuickBooks Desktop version for you correctly.
QuickBooks Training
Once QuickBooks is set up and working on your system, we can train you or your employees to run QuickBooks for your business. We provide both one-to-one and also small group training on both the desktop and the online versions at your office or ours.
QuickBooks Tune-up
Whether you need to prepare your books for tax time, a financial review, or you just need to clean up some problem areas, you'll get your QuickBooks running smoothly again with a complete Tune-up.
QuickBooks Troubleshooting and Support
We provide ongoing QuickBooks troubleshooting and support so that you can get your questions answered quickly and confidently.
For more information on how our QuickBooks consulting services can help grow your business, please call our office today at (727) 391-7373.